Services
All the specialized services at Summum Dental Laboratory
At Summum, we offer several specialized services that set us apart from our competitors, including laser welding and the All-on-4TM technique, which provides on-site assistance to meet your needs when converting a dental prosthesis.
Laser welding for dental implants
Our support services are there to assist you. In case of breakage, or for the adjustment of an implant or a dental prosthesis, our expertise and equipment will give the dental prosthesis a look and characteristics worthy of a new one.
Taking colour into the laboratory
Matching the accurate tooth colour is a critical component of a successful cosmetic procedure. We can receive your patients for a colour test in our laboratory, which allows us to harmonize the makeup of dental crowns with existing teeth. In addition, we have several tools to help you make the final decisions regarding restoration.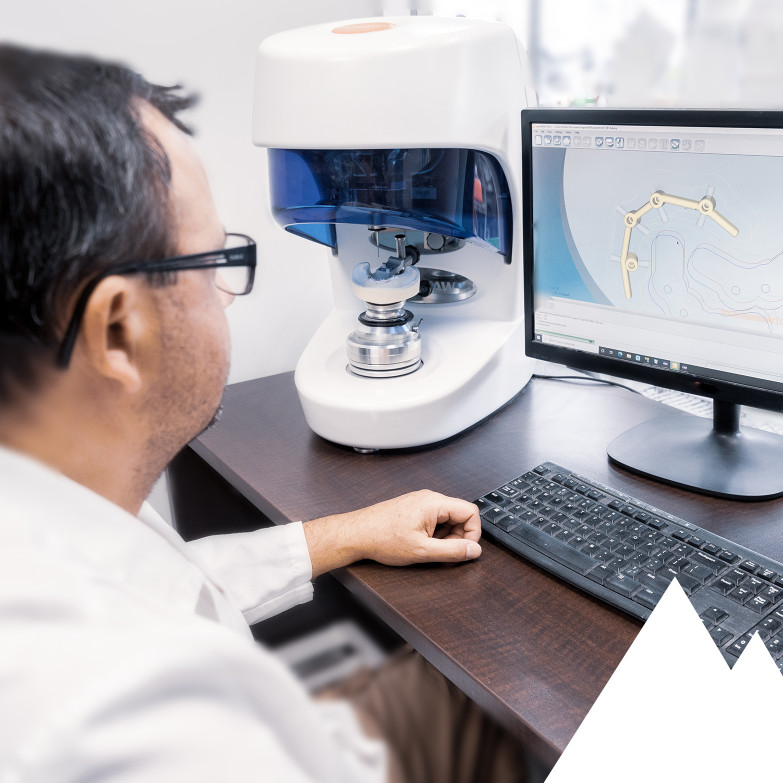 All-on-4TM
Do you practice the All-on-4TM? surgical technique? Summum Dental Laboratory offers on-site assistance to meet your needs when converting a dental prosthesis. Contact us to make an appointment with one of our technicians specialized in All-on-4TM treatments.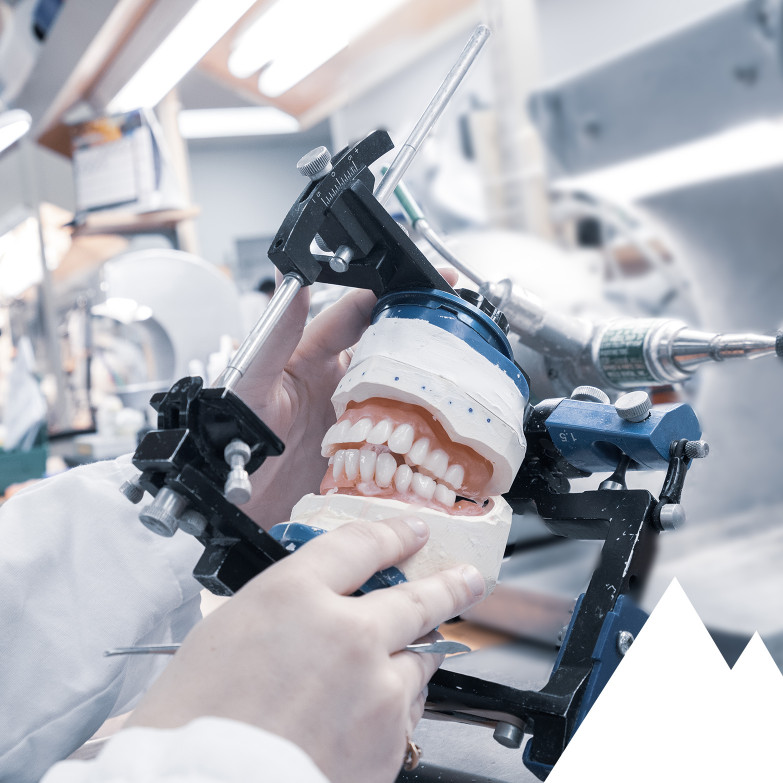 Panadent
Summum Dental Laboratory is proud to be the exclusive distributor of the Panadent articulator in Canada. We also distribute Panadent related parts and can provide support in acquiring this tool that facilitates the work of practitioner proprietors.
Support
Technical support and planning
Our laboratory has over 120 experienced technicians and assistants to serve your practice. Our ability to diversify into all types of prosthetics provides you with a comprehensive solution, no matter which treatment you offer your patients. Contact one of our service specialists who will be able to relate to your needs and ensure the success of your treatments. Call us at 1 800 5 SUMMUM to get the assistance you need.
Prices & deadlines
Fast turnaround times
We stand out competitively by the quality of the products and services we offer as well as by our operational capacity. Contact us at 1 800 5 SUMMUM to receive additional information on our timelines and prices.