Products
Removable
dental prosthesis
Summum Dental Laboratory has an impressive team at your service to make all types of removable dentures available to you. Our vast selection of teeth ensures aesthetic and natural results for your patients.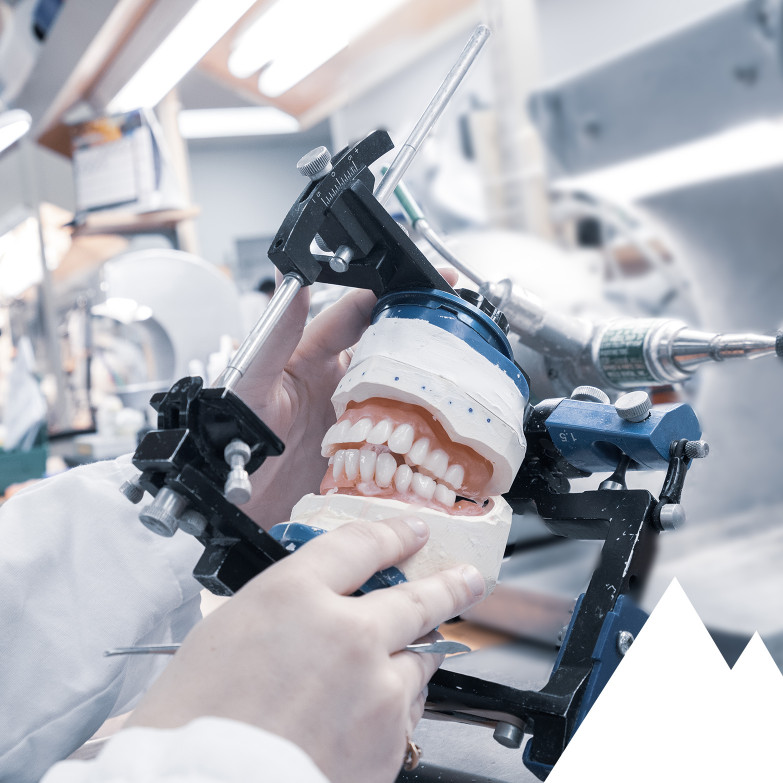 Full dental prosthesis
Full dentures have the advantage of having no limits and offer a true metamorphosis to completely edentulous patients. The possibilities of change range from vertical dimension to occlusion to soft tissue support in the mouth. With a very natural-looking assembly and waxing, Summum Dental Laboratory ensures a superior aesthetic makeover.
Full dental prosthesis on implants
Fitting over implants, the full implant-supported denture offers superior strength and retention to traditional dentures without implants.
Have a
new denture project

for a patient?